Cedar & Patchouli Dog Perfume
Regular price
$104.00 CAD
Regular price
Sale price
$104.00 CAD
Unit price
per
Sale
Sold out
Free shipping on all orders
100% Natural
Long-lasting
Recyclable
Cruelty Free
Vitamin Enriched
Made in USA
This all-natural dog perfume and coat conditioner is the perfect way to keep your dog smelling fresh and feeling amazing every day. It's meant to be used regularly, and not just on special occasions. 
The dog perfume is also combined with a vitamin-enriched coat conditioning formula. It repairs coat damage so your dog feels soft all the time.
After the initial spray of Cedar & Patchouli, you'll get notes of the bright, fresh fruit from the lemon that transforms into fresh lavender and patchouli heart notes. Afterward, a cedar undertone settles into place.
Bottled in recyclable glass to keep the aroma fresh. The fine mist sprayer allows for easy application, spreading evenly over the top of the coat.
FEATURES

✔ 100% natural
✔ Vitamin-enriched
✔ Eco-friendly
✔ Vet-approved
✔ Non-GMO
✔ Long-lasting
✔ Vegan
✔ Gluten-free
✔ Cruelty-free
WHEN TO USE

Here are a few suggested times to spoil your precious fur baby with a spritz:

● After your dog gets a groom or bath
● Right before you have guests over
● After playdates with other dogs
● Anytime you adventure outside
● Whenever you want to cuddle
● Neutralize odors on surfaces like dog bed
FRAGRANCE NOTES

Top: Lemon, Pear, Jasmine
Heart: Lavender, Rose, Basil, Patchouli
Base: Red Cedar, Oakmoss, Sandalwood, Vetivert
INSTRUCTIONS

Shake before use. This is a natural product, separation may occur.

Generously spray the perfume evenly over the top of the coat. Best results if used after grooming or bath. Rub in perfume with hand or brush.

Safe to reapply as frequently as needed.

Avoid contact with eyes, nose, and mouth. If irritation occurs, stop use and consult your veterinarian.
OUR "NO" LIST

✘ Parabens
✘ Sulfates
✘ Phthalates
✘ Silicone
✘ Formaldehydes
✘ Toxins
✘ Dyes
✘ Harmful ingredients
INGREDIENTS

Organic Alcohol (SDA Ethanol), DI Water, Fragrance/Parfum, Panthenol (Vitamin B5), Tocopherol Acetate (Vitamin E), Glycerin (Moisturizer), Preservative (ethylhexylglycerin & caprylyl glycol)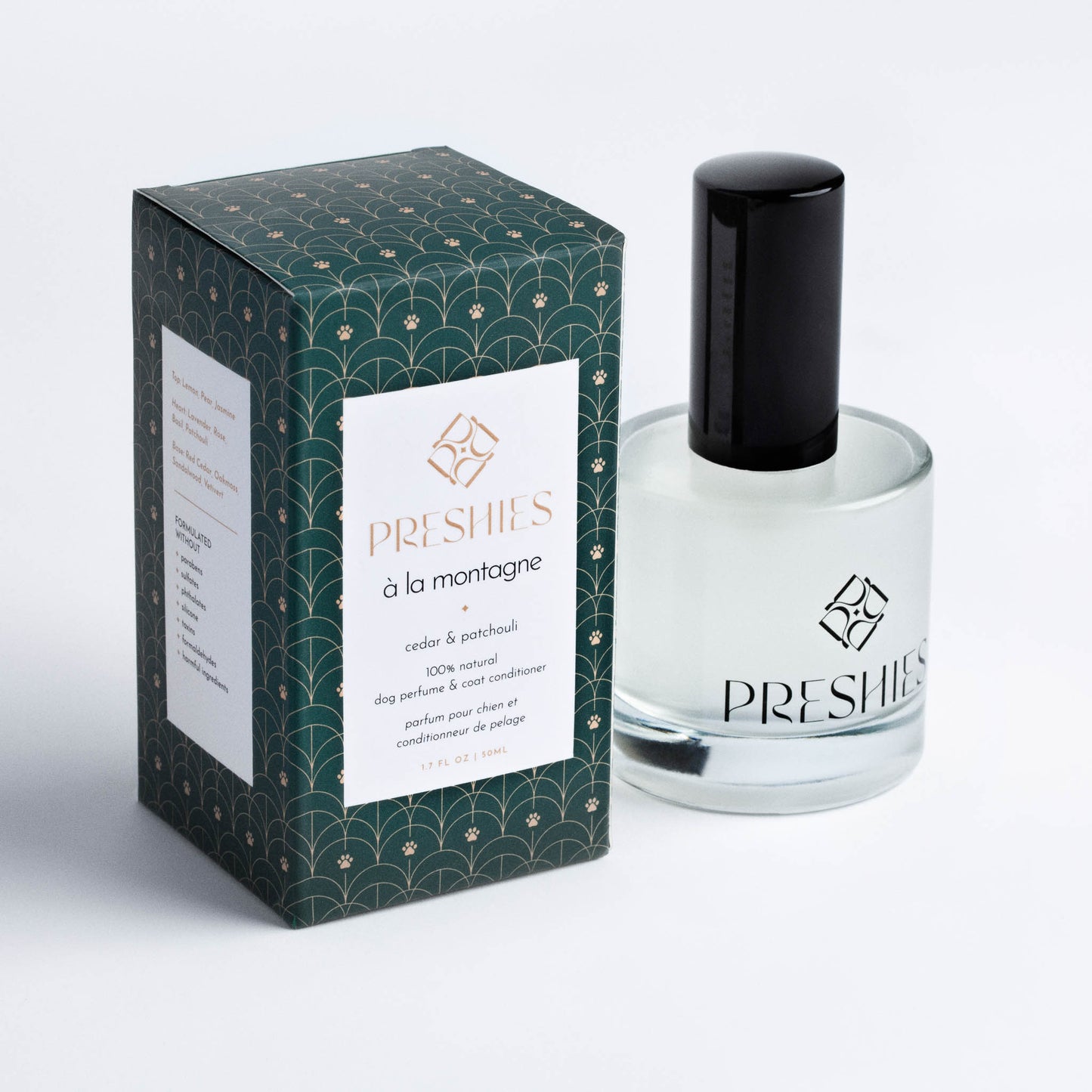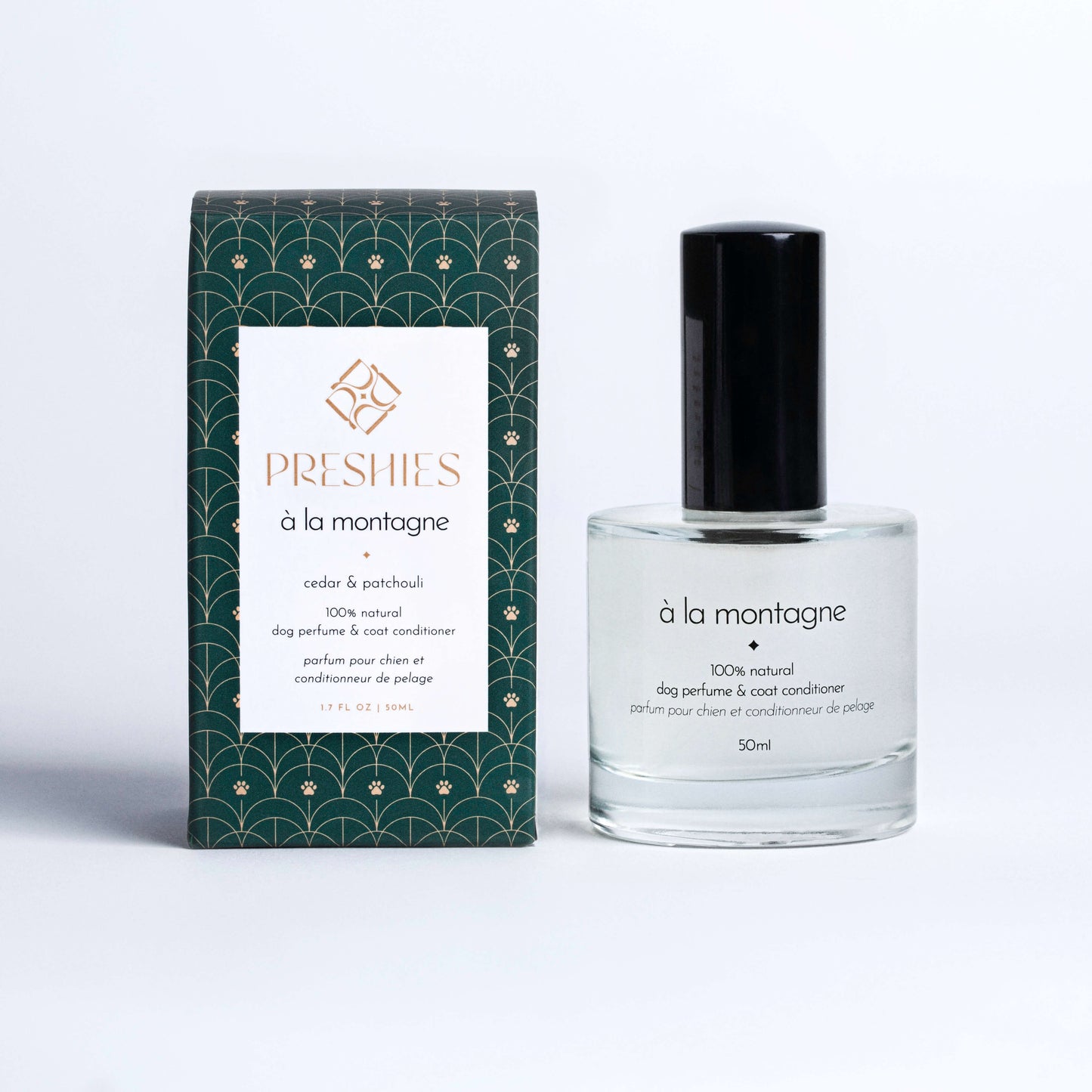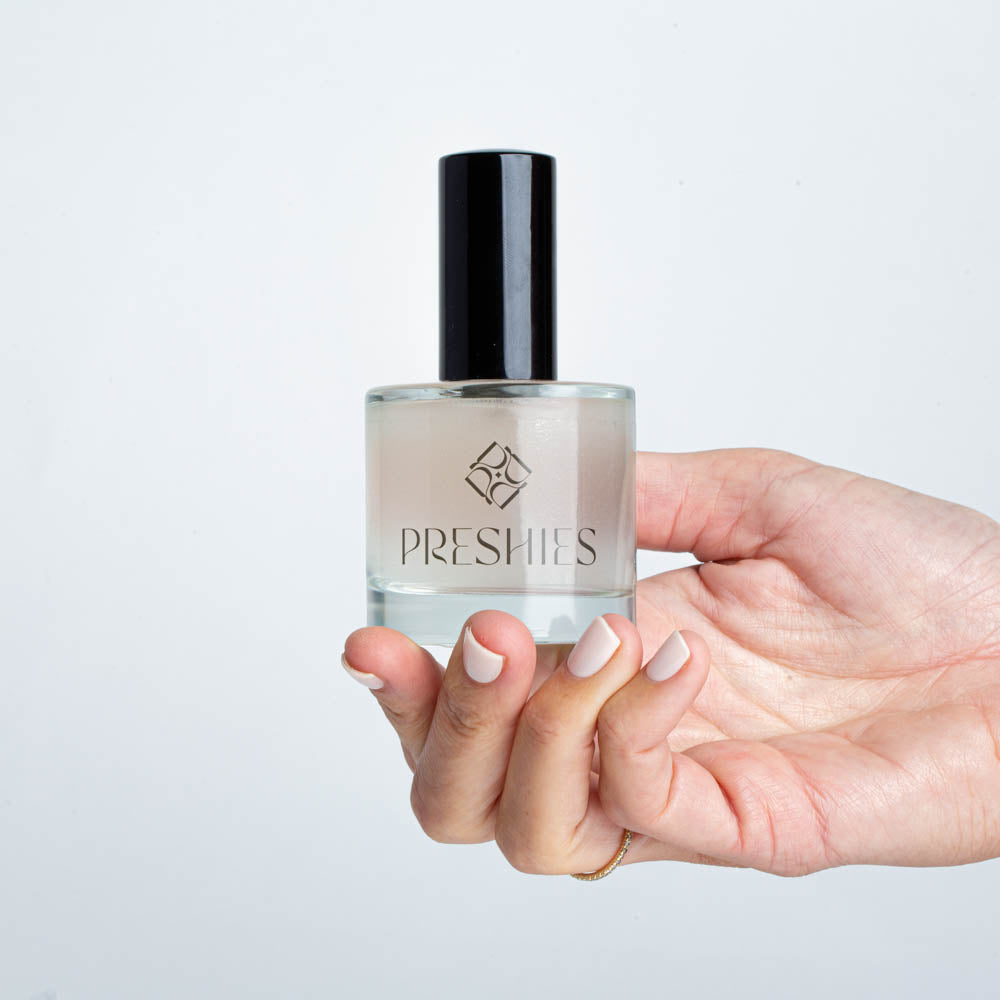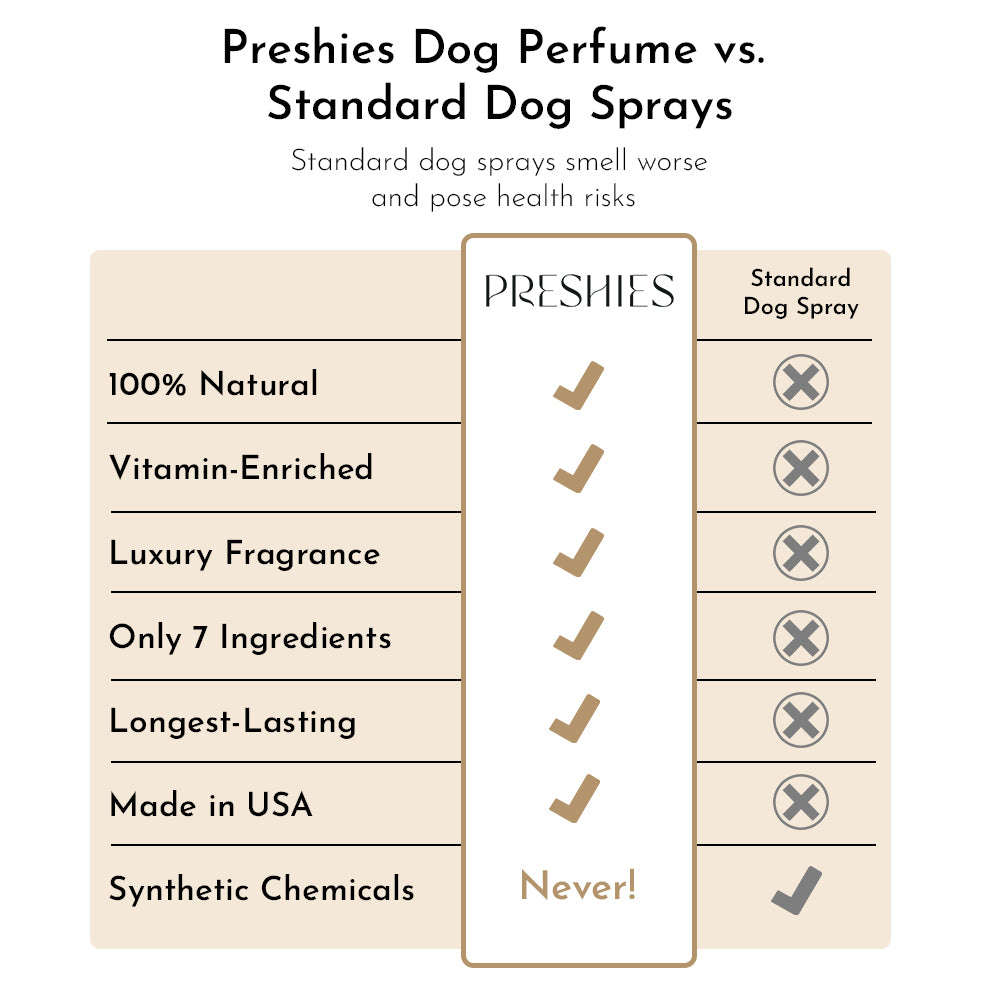 30-Day Satisfaction Guarantee
We want you to try Preshies dog perfume 100% worry-free.
If you don't love it, our team will refund your order, no questions asked.
See our refund policy here.